Value matters
A high enterprise value stands for a successful company, facilitates the acquisition of new customers and employees and opens new development horizons.
The challenge is to meet expectations
The enterprise value depends on the ability of a company involved to meet its (value) expectations. Gaps between claim and reality can come to light at any time. They become virulent when the company is planning an M&A transaction or seeking financing partners.

With our consulting approach to a high enterprise value
We support medium-sized companies, start-ups and portfolio companies of financial investors in increasing and realising their enterprise value. For this purpose, we have developed a consulting approach in which competencies from transaction and strategy consulting as well as personnel and organisational development are bundled for the first time. Our approach is successful because, in addition to the financial figures, it explicitly includes the company's stakeholders, i.e. the employees, customers, suppliers and shareholders, as only with their support a company can achieve a high enterprise value.
With our consulting approach to a high company value
We have developed a consulting approach in which for the first time competencies from transaction and strategy consulting as well as personnel and organizational development are bundled together. This enables companies to meet the expectations they have set before, during and after M&A transactions. The approach is successful, because in addition to the financial key figures, it explicitly considers the stakeholders, because they make the company successful in the first place. These include employees, customers, suppliers and shareholders.
good to know!
Here you find our "good to knows". They are relevant news in which we analyse the effects and implications certain factors might have on the enterprise value. This leads to learning effects for all who the enterprise value matters.
EXTENDED COMPANY VALUATION
knowing the enterprise value
Whether you are planning an M&A transaction or wanting to make your business more competitive: our extended company valuation is a critical tool to understand the status of your company and define future action.
KEY RESULTS
specifically increase the enterprise value
To enhance your enterprise value, we focus on actions and tools that lead to Key Results (KeR) in value enhancement, so that your business metrics and data, your organisation and your employees will be convincing in the market context. One of the instruments we use is OKR.
M&A
realise the enterprise value in an M&A transaction
We support you in company acquisition, company sales, fundraising, management buyout, spin-off and company succession. In doing so, we manage the entire process from the preparation of the transaction documentation to the final negotiations. To help you get a good idea of how an M&A process works, we also offer you an introductory course on M&A transactions.
MAKeR
the compact programme: increasing and realising the enterprise value in an orchestrated process
We have developed the programme "MAKeR" for all companies that want to carry out an M&A transaction in the medium term, but want to manage risks or rise potentials in advance in order to achieve a higher company valuation in the subsequent M&A transaction.
Sustainable
The value of a company is created by its stakeholders, especially its employees, customers, suppliers and shareholders. Therefore, we follow the stakeholder approach in our services.
Measurable
The success of value-added measures must be quantifiable. We use the discounted cash flow method (DCF), because it quantifies the short-, medium- and long-term liquidity effects of such measures. We have supplemented them with components to take account of the influence of the stakeholders and the company's organisation on the enterprise value.
Responsible
We deal responsibly with our clients, their stakeholders and their resources, because they are the hard-won basis for the future success of the company. This is also reflected in our fair fee structure.
Challenging
We promote and challenge our clients. As a result, they can actively pursue the measures that have been initiated and further increase the enterprise value.
Simple
We make the complex as simple as possible for our clients and their stakeholders. This ensures the necessary balance between the efficiency of the measures and the resilience of the organisation.
Our team consists of experienced consultants from the areas of M&A advisory and strategy consulting as well as personnel and organisational development.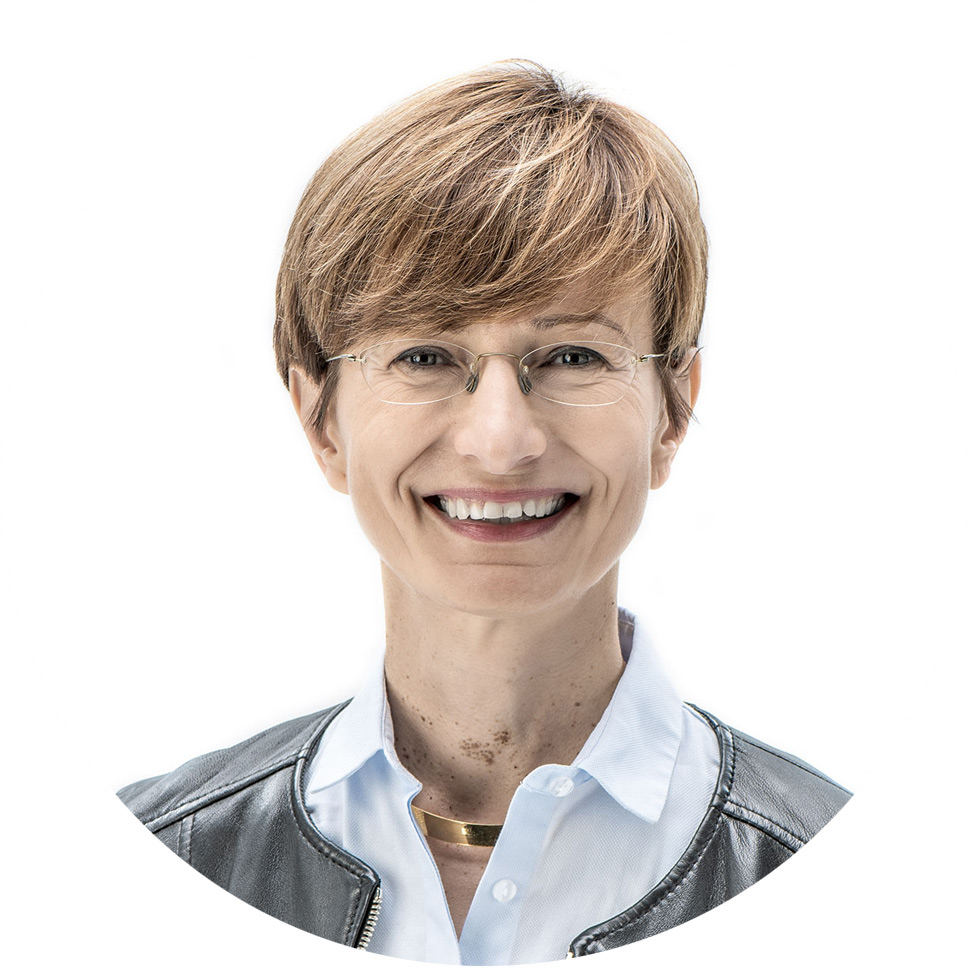 Marta Führich has more than 20 years of experience in M&A consulting and strategy consulting.
After studying economics at the FU Berlin, Marta Führich worked in the M&A teams of PwC, Arthur Andersen and Ernst & Young. There she advised medium-sized companies, corporations and PE investors in various industries on numerous M&A transactions. She came to believe that buyers, sellers and investors can realise significantly more value as they look more closely at stakeholders and strategic positioning of companies. This laid the foundations for goodpoint. After years of development, today they are a powerful team with proven processes and tools that deliver on their promise.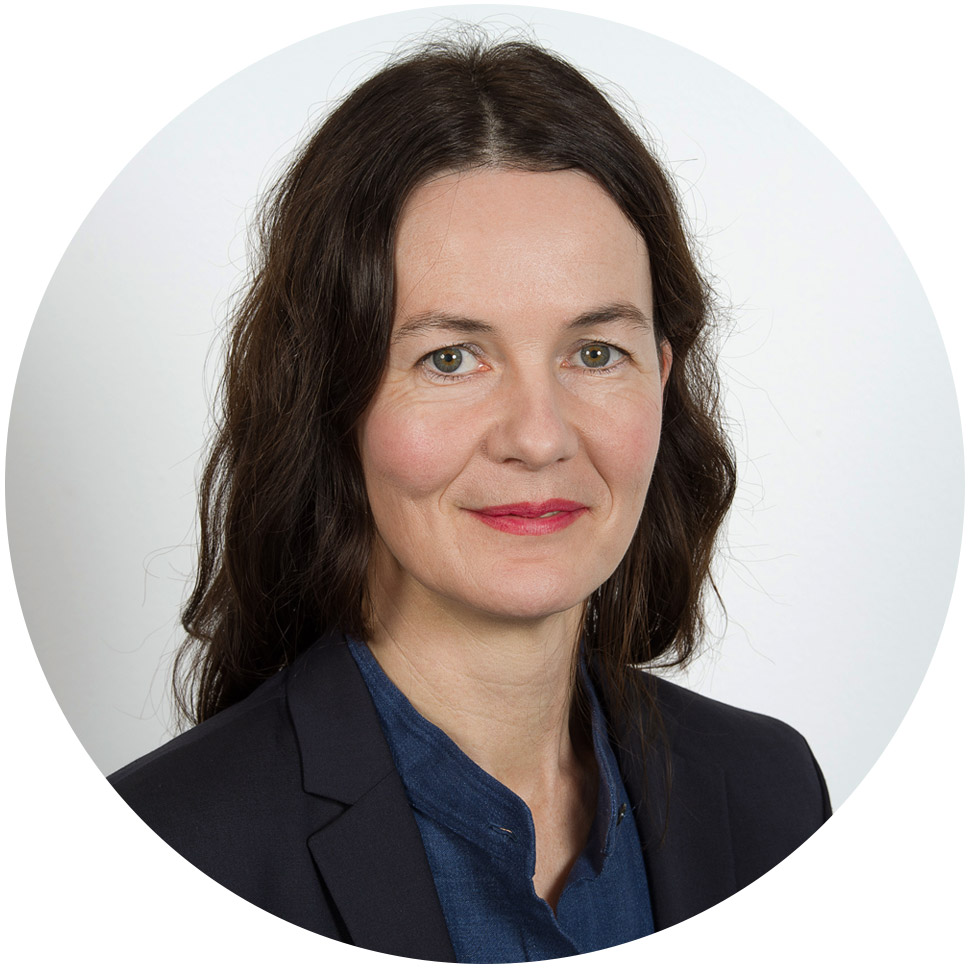 Janet Lemcke has more than 16 years of experience in coaching, personnel and process consulting.
Janet Lemcke studied Business Administration in Berlin, Rome and Oxford and furthermore holds a degree in M.Sc. in International Management. After graduating, she worked as a process consultant at Accenture. From process consulting, she moved to the people behind the processes. She became a certified systemic coach and was hired by Siemens for outplacement consulting. At the same time, she advised numerous entrepreneurs on change projects. Later, she helped set up the human resources department of the German subsidiary of a Chinese corporation, which deepened her knowledge of personnel management and organisational development. Since 2016, Janet Lemcke has been responsible for the "Key Results" division at goodpoint.
Marco Schramm has been part of the goodpoint team since 2019. He completed his undergraduate career at the University of Potsdam in 2019 with an M.Sc. in Business administration. In both the bachelor's and master's programmes, he focused in particular on organisational and human resource management as well as strategic management and finance. He wrote his master's thesis on the influence of positive organisational psychology on the development of organisations. Marco Schramm supports both M&A and value-added projects. As an active volleyball player, constant motivation and commitment as well as goal-oriented teamwork are of particular importance to him.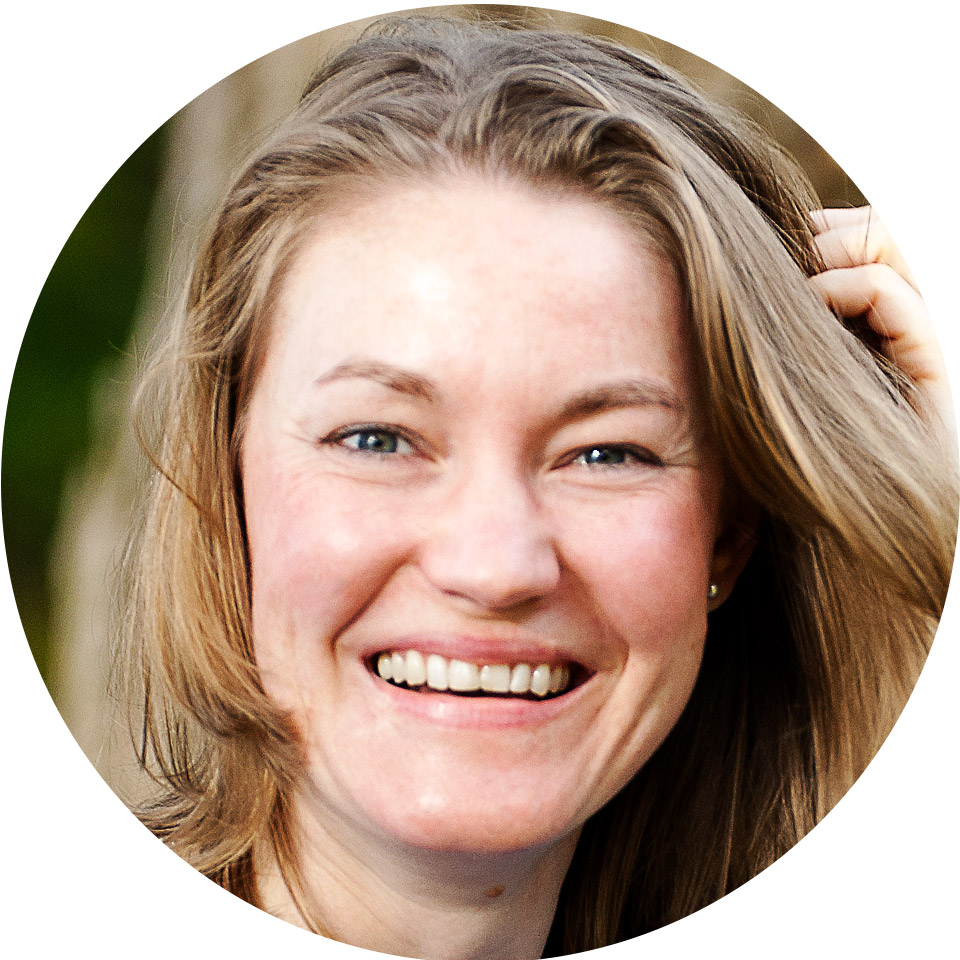 Anja Rosenberger has more than 18 years of experience in coordination and administration.
Anja Rosenberger completed her apprenticeship as a hotel manager in the 5-star hotel industry, where she subsequently worked in the event sector. In 2001, she joined the M&A department of Arthur Andersen as a team and executive assistant and remained faithful to the world of the Big Four for a total of 16 years. In 2016, she joined the goodpoint team. The decisive factor for her was the comprehensive and in-depth view of the companies to be consulted and their environment as well as the open way of being on an equal footing. Anja Rosenberger is responsible for coordination and administration at goodpoint.
Our fellows supplement our team with expertise in leadership coaching, strategic communication, software development, auditing and sales.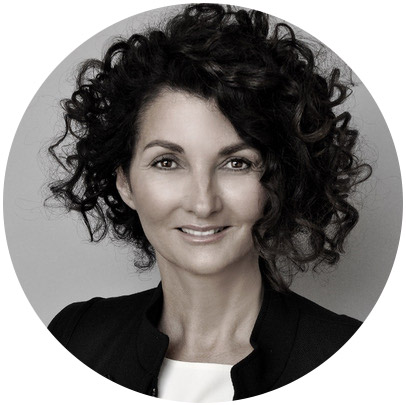 Jasmine Borhan
Managing Director of Jasmine Borhan Strategic Communications
Fellow for leadership coaching, strategic communications, stakeholder dialogues, brand architecture and CEO positioning.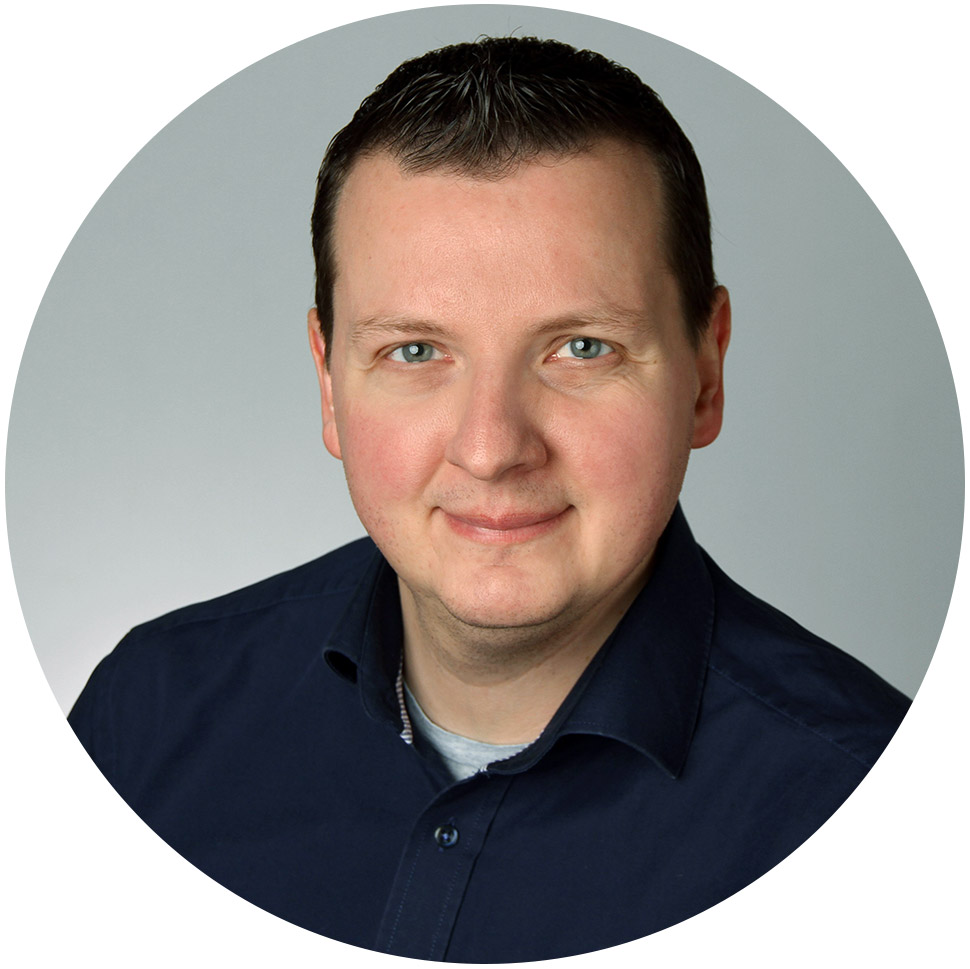 Dirk Ritters
Fellow for software and cloud architecture, developing and implementing digital business models, and supporting the digital transformation and execution of technical due diligences with a focus on software and digital business models.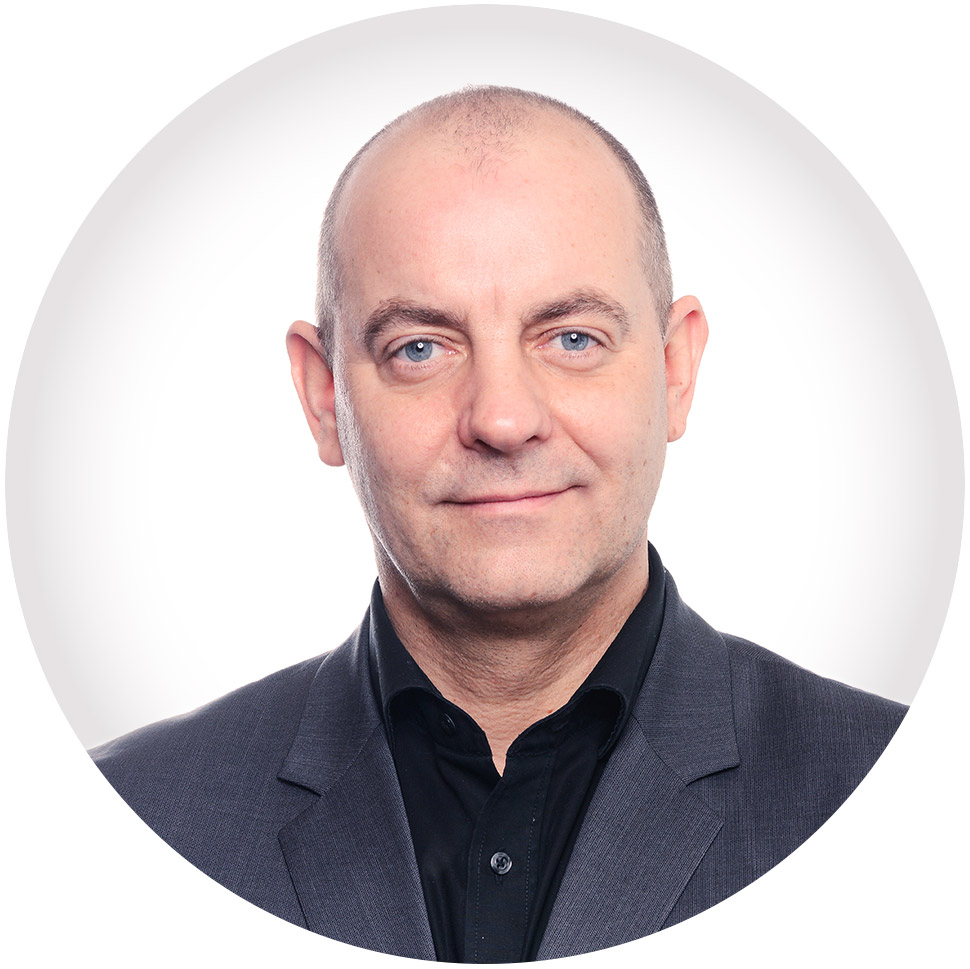 Norbert Stünkel
Director of procurement at FLEXIM GmbH
Fellow for Supply Chain processes and organisation
Our clients include medium-sized companies with a turnover between EUR 5 million and EUR 50 million, promising start-ups and financial investors who are invested in such companies. The companies and start-ups are predominantly from B2B segments such as e-mobility, mobile energy, software and media. Based on a few reference examples, we would like to introduce you to our services:
Key Results – specifically increase the company value
A listed company based in Hesse in the real estate sector asked us to support the development of systematic corporate venture capital activities. Together with our client, we developed a programme that continuously coordinates corporate venture capital activities with the group strategy and is managed by an in-house team. The in-house team was put together in this way and trained in "learning by doing" so that it can carry out the activities independently, without being dependent on expensive experts. With the help of the programme, the company is now successfully active in the start-up sector.
A market-leading gaming company received various investor offerings at a time when it was in a discovery phase. Why take up fresh capital when it is unclear what it should be used for? We accompanied our client during the investor discussions and at the same time helped the team to define a vision and strategy step by step. With the help of an integrated business plan, the financial effects and relationships became transparent. Today, the company is stronger than ever, follows a clear strategy and is a highly sought-after partner.
M&A – REALISE THE ENTERPRISE VALUE IN AN M&A TRANSACTION
A young, strong and profitable growing manufacturer of lithium-ion batteries based in Bavaria was about to embark on the next big growth step. Our job was to find the right partner who understands the potential of the market and the company, leaves room for strategic development and fits in culturally with the company. The latter was at least as important as the financial and strategic fit, as the company maintains a nurturing and demanding management and employee culture, combined with modern workflows that are an important reason for the company's strength. In a very experienced, internationally established PE-house we found exactly the right partner.
The shareholder of an excellently positioned PR company based in Berlin commissioned us with the search for a strategic partner with which the company could continue to grow strongly and profitably. We found a partner in a diversified media house who saw the opportunities for their own growth through the acquisition. Today, the PR company is one of the strongest growth drivers of the media house.
MAKeR – THE COMPACT PROGRAMME: INCREASING AND REALISING THE ENTERPRISE VALUE in an orchestrated process
The shareholders of a young company from the mobile energy sector based in Berlin came to us with the request to support them in fundraising. After a split between the partners, the team made a fresh start. We assisted the management in strategic realignment and business model development, assisted in setting up and redesigning supplier partnerships, human resources, reporting, and a communications strategy. In order to be able to better pursue the set goals, we also introduced OKR. Through the advisory mix of corporate finance, strategy consulting and organisational development, we were able to support our clients in their endeavours not only to master the new start, but to become an industry leader.
Our office can be found in Berlin at the technology and science location Berlin-Adlershof. We work nationwide and represent our clients internationally.
goodpoint.fellows GmbH
Volmerstraße 7
12489 Berlin
phone: +49 (0)30 81 82 97 60
mobile: +49 (0)151 461 249 67
e-mail: mf@goodpoint-fellows.de
www.goodpoint-fellows.de
Information according to § 5 TMG:
goodpoint. Fellows GmbH
Volmerstrasse 7
12489 Berlin
Represented by:
Marta Führich, Managing Director
Contact details: 
Mobile: +49 (0)151 46 12 49 67
Phone: +49 (0)30 81 82 97 60
Fax: +49 (0)30 81 82 90 89
Email: mf@goodpoint-fellows.de
Register entry:
Court: Amtsgericht Berlin-Charlottenburg
Company Registration Number: HRB 1334402
VAT ID: DE 278026390
Condition of use
Content
The content of this webpage was diligently produced and reviewed. However, goodpoint. Fellows GmbH (goodpoint) does not assume any liability for the timeliness, accuracy, completeness, or quality of the information provided herein.
Any claims against goodpoint for tangible or intangible damages that are caused by the usage or non-usage of the information provided, or by inaccurate or incomplete information, are generally excluded, if there is no proof of willful misconduct or gross negligence on behalf of Goodpoint.
Goodpoint explicitly reserves the right to amend, change or delete all or part of this webpage or to cease the webpage entirely without prior notification.
Intellectual property
Goodpoint aims to respect intellectual-property rights in every publication. Should intellectual property be infringed, nevertheless, goodpoint will delete the corresponding object from its publication or label it with the corresponding intellectual-property rights.
All brands and trademarks mentioned on this webpage possibly protected by third parties are without limitation subject to the provisions of the according trademark property rights of the registered owners. The sole mention shall not allow for the conclusion that trademarks are not protected by the rights of third parties.
Goodpoint shall be exclusively entitled to the copyright for the own content of Goodpoint on the domain www.goodpoint-fellows.de. No copying of texts, sounds or graphics in other electronic or print publications is permitted without the explicit prior approval of goodpoint
Legal effect
This exclusion of liability is to be understood as part of the Internet offering that refers to this page. Should parts of this text or selected wordings no longer fully, or in part, correspond with currently valid legal provisions, the remaining parts of the publication shall be unaffected regarding their content and validity.
1. Datenschutz auf einen Blick
Allgemeine Hinweise
Die folgenden Hinweise geben einen einfachen Überblick darüber, was mit Ihren personenbezogenen Daten passiert, wenn Sie diese Website besuchen. Personenbezogene Daten sind alle Daten, mit denen Sie persönlich identifiziert werden können. Ausführliche Informationen zum Thema Datenschutz entnehmen Sie unserer unter diesem Text aufgeführten Datenschutzerklärung.
Datenerfassung auf unserer Website
Wer ist verantwortlich für die Datenerfassung auf dieser Website?
Die Datenverarbeitung auf dieser Website erfolgt durch den Websitebetreiber. Dessen Kontaktdaten können Sie dem Impressum dieser Website entnehmen.
Wie erfassen wir Ihre Daten?
Ihre Daten werden zum einen dadurch erhoben, dass Sie uns diese mitteilen. Hierbei kann es sich z. B. um Daten handeln, die Sie in ein Kontaktformular eingeben. Andere Daten werden automatisch beim Besuch der Website durch unsere IT-Systeme erfasst. Das sind vor allem technische Daten (z. B. Internetbrowser, Betriebssystem oder Uhrzeit des Seitenaufrufs). Die Erfassung dieser Daten erfolgt automatisch, sobald Sie diese Website betreten.
Wofür nutzen wir Ihre Daten?
Ein Teil der Daten wird erhoben, um eine fehlerfreie Bereitstellung der Website zu gewährleisten. Andere Daten können zur Analyse Ihres Nutzerverhaltens verwendet werden.
Welche Rechte haben Sie bezüglich Ihrer Daten?
Sie haben jederzeit das Recht unentgeltlich Auskunft über Herkunft, Empfänger und Zweck Ihrer
gespeicherten personenbezogenen Daten zu erhalten. Sie haben außerdem ein Recht, die Berichtigung oder Löschung dieser Daten zu verlangen. Hierzu sowie zu weiteren Fragen zum Thema Datenschutz können Sie sich jederzeit unter der im Impressum angegebenen Adresse an uns wenden. Des Weiteren steht Ihnen ein Beschwerderecht bei der zuständigen Aufsichtsbehörde zu.
Außerdem haben Sie das Recht, unter bestimmten Umständen die Einschränkung der Verarbeitung Ihrer personenbezogenen Daten zu verlangen. Details hierzu entnehmen Sie der Datenschutzerklärung unter "Recht auf Einschränkung der Verarbeitung".
Analyse-Tools und Tools von Drittanbietern
Beim Besuch unserer Website kann Ihr Surf-Verhalten statistisch ausgewertet werden. Das geschieht vor allem mit Cookies und mit sogenannten Analyseprogrammen. Die Analyse Ihres Surf-Verhaltens erfolgt in der Regel anonym; das Surf-Verhalten kann nicht zu Ihnen zurückverfolgt werden. Sie können dieser Analyse widersprechen oder sie durch die Nichtbenutzung bestimmter Tools verhindern.
Detaillierte Informationen dazu finden Sie in der folgenden Datenschutzerklärung.
Sie können dieser Analyse widersprechen. Über die Widerspruchsmöglichkeiten werden wir Sie in dieser Datenschutzerklärung informieren.
2. Hosting und Content Delivery Networks (CDN)
Externes Hosting
Diese Website wird bei einem externen Dienstleister gehostet (Hoster). Die personenbezogenen Daten, die auf dieser Website erfasst werden, werden auf den Servern des Hosters gespeichert. Hierbei kann es sich v. a. um IP-Adressen, Kontaktanfragen, Meta- und Kommunikationsdaten, Vertragsdaten, Kontaktdaten, Namen, Webseitenzugriffe und sonstige Daten, die über eine Website generiert werden, handeln.
Der Einsatz des Hosters erfolgt zum Zwecke der Vertragserfüllung gegenüber unseren potenziellen und bestehenden Kunden (Art. 6 Abs. 1 lit. b DSGVO) und im Interesse einer sicheren, schnellen und effizienten Bereitstellung unseres Online-Angebots durch einen professionellen Anbieter (Art. 6 Abs. 1 lit. f DSGVO).
Unser Hoster wird Ihre Daten nur insoweit verarbeiten, wie dies zur Erfüllung seiner Leistungspflichten erforderlich ist und unsere Weisungen in Bezug auf diese Daten befolgen.
Abschluss eines Vertrages über Auftragsverarbeitung
Um die datenschutzkonforme Verarbeitung zu gewährleisten, haben wir einen Vertrag über
Auftragsverarbeitung mit unserem Hoster geschlossen.
3. Allgemeine Hinweise und Pflichtinformationen
Datenschutz
Die Betreiber dieser Seiten nehmen den Schutz Ihrer persönlichen Daten sehr ernst. Wir behandeln Ihre personenbezogenen Daten vertraulich und entsprechend der gesetzlichen Datenschutzvorschriften sowie dieser Datenschutzerklärung.
Wenn Sie diese Website benutzen, werden verschiedene personenbezogene Daten erhoben. Personenbezogene Daten sind Daten, mit denen Sie persönlich identifiziert werden können. Die vorliegende Datenschutzerklärung erläutert, welche Daten wir erheben und wofür wir sie nutzen. Sie erläutert auch, wie und zu welchem Zweck das geschieht.
Wir weisen darauf hin, dass die Datenübertragung im Internet (z. B. bei der Kommunikation per E-Mail) Sicherheitslücken aufweisen kann. Ein lückenloser Schutz der Daten vor dem Zugriff durch Dritte ist nicht möglich.
Hinweis zur verantwortlichen Stelle
Die verantwortliche Stelle für die Datenverarbeitung auf dieser Website ist:
goodpoint. Fellows GmbH
Volmerstraße 7
12489 Berlin
Telefon: +49 (0) 151 461 249 67
E-Mail: mf@goodpoint-fellows.de
Verantwortliche Stelle ist die natürliche oder juristische Person, die allein oder gemeinsam mit anderen über die Zwecke und Mittel der Verarbeitung von personenbezogenen Daten (z. B. Namen, E-Mail-Adressen o. Ä.) entscheidet.
Widerruf Ihrer Einwilligung zur Datenverarbeitung
Viele Datenverarbeitungsvorgänge sind nur mit Ihrer ausdrücklichen Einwilligung möglich. Sie können eine bereits erteilte Einwilligung jederzeit widerrufen. Dazu reicht eine formlose Mitteilung per E-Mail an uns. Die Rechtmäßigkeit der bis zum Widerruf erfolgten Datenverarbeitung bleibt vom Widerruf unberührt.
Widerspruchsrecht gegen die Datenerhebung in besonderen Fällen sowie gegen Direktwerbung (Art. 21 DSGVO)
WENN DIE DATENVERARBEITUNG AUF GRUNDLAGE VON ART. 6 ABS. 1 LIT. E ODER F DSGVO ERFOLGT, HABEN SIE JEDERZEIT DAS RECHT, AUS GRÜNDEN, DIE SICH AUS IHRER BESONDEREN SITUATION ERGEBEN, GEGEN DIE VERARBEITUNG IHRER PERSONENBEZOGENEN DATEN WIDERSPRUCH EINZULEGEN; DIES GILT AUCH FÜR EIN AUF DIESE BESTIMMUNGEN GESTÜTZTES PROFILING. DIE JEWEILIGE RECHTSGRUNDLAGE, AUF DENEN EINE VERARBEITUNG BERUHT, ENTNEHMEN SIE DIESER DATENSCHUTZERKLÄRUNG. WENN SIE WIDERSPRUCH EINLEGEN, WERDEN WIR IHRE BETROFFENEN PERSONENBEZOGENEN DATEN NICHT MEHR VERARBEITEN, ES SEI DENN, WIR KÖNNEN ZWINGENDE SCHUTZWÜRDIGE GRÜNDE FÜR DIE VERARBEITUNG NACHWEISEN, DIE IHRE INTERESSEN, RECHTE UND FREIHEITEN ÜBERWIEGEN ODER DIE VERARBEITUNG DIENT DER GELTENDMACHUNG, AUSÜBUNG ODER VERTEIDIGUNG VON RECHTSANSPRÜCHEN (WIDERSPRUCH NACH ART. 21 ABS. 1 DSGVO).
WERDEN IHRE PERSONENBEZOGENEN DATEN VERARBEITET, UM DIREKTWERBUNG ZU BETREIBEN, SO HABEN SIE DAS RECHT, JEDERZEIT WIDERSPRUCH GEGEN DIE VERARBEITUNG SIE BETREFFENDER PERSONENBEZOGENER DATEN ZUM ZWECKE DERARTIGER WERBUNG EINZULEGEN; DIES GILT AUCH FÜR DAS PROFILING, SOWEIT ES MIT SOLCHER DIREKTWERBUNG IN VERBINDUNG STEHT. WENN SIE WIDERSPRECHEN, WERDEN IHRE PERSONENBEZOGENEN DATEN ANSCHLIESSEND NICHT MEHR ZUM ZWECKE DER DIREKTWERBUNG VERWENDET (WIDERSPRUCH NACH ART. 21 ABS. 2 DSGVO).
Beschwerderecht bei der zuständigen Aufsichtsbehörde
Im Falle von Verstößen gegen die DSGVO steht den Betroffenen ein Beschwerderecht bei einer Aufsichtsbehörde, insbesondere in dem Mitgliedstaat ihres gewöhnlichen Aufenthalts, ihres Arbeitsplatzes oder des Orts des mutmaßlichen Verstoßes zu. Das Beschwerderecht besteht unbeschadet anderweitiger verwaltungsrechtlicher oder gerichtlicher Rechtsbehelfe.
Recht auf Datenübertragbarkeit
Sie haben das Recht, Daten, die wir auf Grundlage Ihrer Einwilligung oder in Erfüllung eines Vertrags automatisiert verarbeiten, an sich oder an einen Dritten in einem gängigen, maschinenlesbaren Format aushändigen zu lassen. Sofern Sie die direkte Übertragung der Daten an einen anderen Verantwortlichen verlangen, erfolgt dies nur, soweit es technisch machbar ist.
SSL- bzw. TLS-Verschlüsselung
Diese Seite nutzt aus Sicherheitsgründen und zum Schutz der Übertragung vertraulicher Inhalte, wie zum Beispiel Bestellungen oder Anfragen, die Sie an uns als Seitenbetreiber senden, eine SSL- bzw. TLS-Verschlüsselung. Eine verschlüsselte Verbindung erkennen Sie daran, dass die Adresszeile des Browsers von "http://" auf "https://" wechselt und an dem Schloss-Symbol in Ihrer Browserzeile.
Wenn die SSL- bzw. TLS-Verschlüsselung aktiviert ist, können die Daten, die Sie an uns übermitteln, nicht von Dritten mitgelesen werden.
Auskunft, Löschung und Berichtigung
Sie haben im Rahmen der geltenden gesetzlichen Bestimmungen jederzeit das Recht auf unentgeltliche Auskunft über Ihre gespeicherten personenbezogenen Daten, deren Herkunft und Empfänger und den Zweck der Datenverarbeitung und ggf. ein Recht auf Berichtigung oder Löschung dieser Daten. Hierzu sowie zu weiteren Fragen zum Thema personenbezogene Daten können Sie sich jederzeit unter der im Impressum angegebenen Adresse an uns wenden.
Recht auf Einschränkung der Verarbeitung
Sie haben das Recht, die Einschränkung der Verarbeitung Ihrer personenbezogenen Daten zu verlangen. Hierzu können Sie sich jederzeit unter der im Impressum angegebenen Adresse an uns wenden.
Das Recht auf Einschränkung der Verarbeitung besteht in folgenden Fällen:
Wenn Sie die Richtigkeit Ihrer bei uns gespeicherten personenbezogenen Daten bestreiten, benötigen wir in der Regel Zeit, um dies zu überprüfen. Für die Dauer der Prüfung haben Sie das Recht, die Einschränkung der Verarbeitung Ihrer personenbezogenen Daten zu verlangen.
Wenn die Verarbeitung Ihrer personenbezogenen Daten unrechtmäßig geschah/geschieht, können Sie statt der Löschung die Einschränkung der Datenverarbeitung verlangen.
Wenn wir Ihre personenbezogenen Daten nicht mehr benötigen, Sie sie jedoch zur Ausübung, Verteidigung oder Geltendmachung von Rechtsansprüchen benötigen, haben Sie das Recht, statt der Löschung die Einschränkung der Verarbeitung Ihrer personenbezogenen Daten zu verlangen.
Wenn Sie einen Widerspruch nach Art. 21 Abs. 1 DSGVO eingelegt haben, muss eine Abwägung zwischen Ihren und unseren Interessen vorgenommen werden. Solange noch nicht feststeht, wessen Interessen überwiegen, haben Sie das Recht, die Einschränkung der Verarbeitung Ihrer personenbezogenen Daten zu verlangen.
Wenn Sie die Verarbeitung Ihrer personenbezogenen Daten eingeschränkt haben, dürfen diese Daten – von ihrer Speicherung abgesehen – nur mit Ihrer Einwilligung oder zur Geltendmachung, Ausübung oder Verteidigung von Rechtsansprüchen oder zum Schutz der Rechte einer anderen natürlichen oder juristischen Person oder aus Gründen eines wichtigen öffentlichen Interesses der Europäischen Union oder eines Mitgliedstaats verarbeitet werden.
4. Datenerfassung auf unserer Website
Server-Log-Dateien
Der Provider der Seiten erhebt und speichert automatisch Informationen in so genannten Server-Log-Dateien, die Ihr Browser automatisch an uns übermittelt. Dies sind:
Browsertyp und Browserversion
verwendetes Betriebssystem
Referrer URL
Hostname des zugreifenden Rechners
Uhrzeit der Serveranfrage
IP-Adresse
Eine Zusammenführung dieser Daten mit anderen Datenquellen wird nicht vorgenommen.
Die Erfassung dieser Daten erfolgt auf Grundlage von Art. 6 Abs. 1 lit. f DSGVO. Der Websitebetreiber hat ein berechtigtes Interesse an der technisch fehlerfreien Darstellung und der Optimierung seiner Website – hierzu müssen die Server-Log-Files erfasst werden.
Stand: 29. Januar 2020
Quelle: https://www.e-recht24.de/muster-datenschutzerklaerung.html